Stir/Shaken

(See Important FCC Implementation Dates Below)
Stir/Shaken Overview (
Click here to complete our Stir/Shaken service request form)
Stir/Shaken is an FCC and Congressionally mandated program designed to reduce robocalling by the insertion of digital tokens into every outbound call. It stands for Secure Telephone Identity Revisited (Stir) and Secure Handling of Asserted Information using tokens (Shaken).
Every outbound call generator for the USA is required to use verified ANIs with digital tokens attached ensuring calls reach their dialed destinations correctly. Electronic tokens are generatated for call originators, and token validation for call terminators, as required by Congress and the FCC. Tokens are generated and validated through a real-time national database.
Under the Stir/Shaken national protocols, telephone calls without valid digital tokens may be blocked or have phrases such as "Suspected Spam" inserted into the caller's ID display. Valid tokens will display phrases such as "Valid Call" on the caller's ID display.
Our authorized and stategic partner, provides both verified ANIs and digital tokens.
See the video below for an overview on how Stir/Shaken works: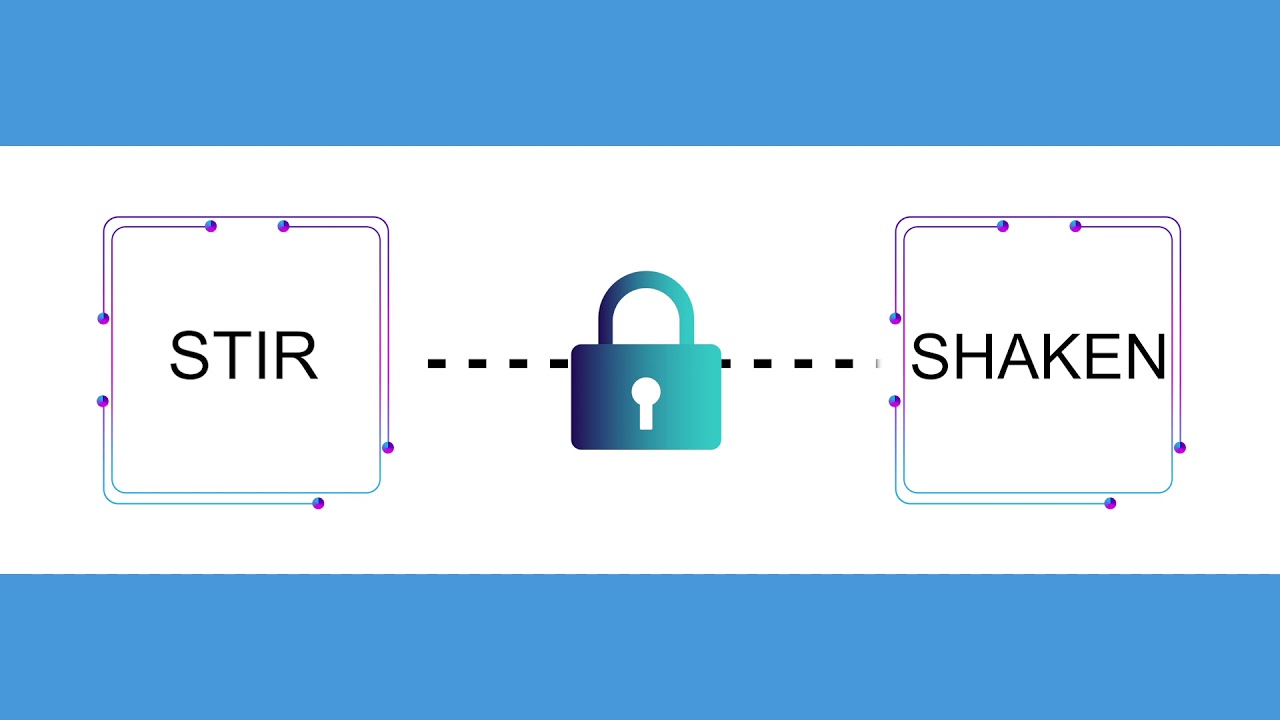 We can provide these electronic services for:
Enterprise call generators that have been vetted for TCPA and TRACE compliance.

Facilities-based call service providers.

Non facilities-based service providers.
Cloud-based switching platforms.
TCPA and TRACE Act compliance is the key – if a call generator is not in compliance with these, we cannot and will not provide Stir/Shaken services.
Three different levels of operating stir/shaken tokens will be issued, and inserted into the SIP header of each call:
Attestation A.
Trusted company that originates and terminates calls on the same network.
Attestation B
. Trusted company that originates calls on the vendor network, and then terminates the call on another last mile network. (In this case, we supply the originating ANIs for these calls.
Attestation C
. 3rd party entities that originate calls off-network, come onto the vendor network, then pass the call on another last mile network. Nobody has any idea who the originators are, or what kind of traffic this is. This is the highly targeted traffic for Stir/Shaken identification as suspect calls.
IMPORTANT DATES FOR STIR/SHAKEN
December 2020, carriers required to report to FCC their progress at turning up Stir/Shaken

December 2020, FCC required to report to Congress on Stir/Shaken implementation progress

June 30, 2021, all USA originating SIP calls required to have Stir/Shaken tokens

September 28th, 2021

, all carriers terminating into the USA are required to register with the FCC's Robocall Database.

2021, anticipate that LANDLINE carriers will be required to add Stir/Shaken service

2021, anticipate that PASS-THROUGH carriers, that do not originate calls, will be required to provide Stir/Shaken service
Choose from our additional services
We Work With All Kinds Of Carriers
Tier 1 Carriers

Tier 2 Carriers

Tier 3 Carriers
Aggregators

Mobile Operators

MVNO's
SMS

Calling Cards

Resellers
Ask for an obligation-free quote!
If you would like to know more about us or have any questions about our wholesale routes, switching services, or Stir/Shaken & LRN products, please give us a call or send us an email. We can't wait to hear from you!
1 CALL CONNECT 289 S Robertson Blvd, Suite 239
Beverly Hills, CA 90211